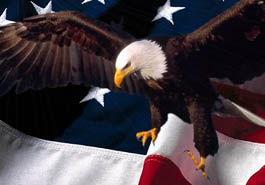 Welcome
The Under Secretary of Defense for Personnel Readiness provides overall policy guidelines for voluntary education programs in the Department of Defense. These responsibilities are accomplished through the Deputy Assistant Secretary of Defense for Military Community and Family Policy and the Chief of Continuing Education in the Educational Opportunities Directorate.
---
Countdown to DoD MOU Signing Deadline
September 5, 2014 at 11:59:59 PM EST
---
Application for DoD MOU
The revision to the Department of Defense Instruction (DoDI) 1322.25, "Voluntary Education Programs," includes an appendix containing the DoD Voluntary Education Partnership Memorandum of Understanding (MOU) between DoD Office of the Under Secretary of Defense for Personnel and Readiness (USD(P&R)) and educational institutions. DoD policy requires educational institutions that wish to participate in the DoD Tuition Assistance (TA) Program to sign an MOU conveying the commitments and agreements between the educational institution and DoD prior to an educational institution receiving funds from a service's TA program. The memorandum and a list of educational institutions that have signed can be found at www.dodmou.com.
To get started with the DoD MOU Verification Application, follow these three steps:

The DoD MOU Signing Deadline is Approaching
Once your educational institution signs the application/MOU, the verification process can take an additional 7-10 business days prior to receiving the DoD's final approval and signature.
Please don't wait until the last day
- Friday, 05 Sep 14 -
to submit your DoD MOU application.